Custom-Built Chalets
---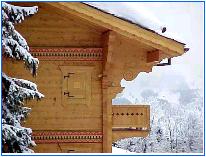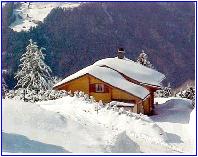 We are proud to be able to offer our clients the opportunity of building a freehold chalet to suit their requirements for summer and winter life in the resort of Villars-sur-Ollon. Thanks to our long association with local architects, contractors and craftsmen, we are able to offer the properties at the best price for the highest quality. Building a chalet in the Swiss Alps is problem free thanks to our specialist team and the architect that oversees the construction on a regular basis from foundations to the final coat of protective varnish. The chalet can be over two or three floors in a variety of styles and is built the highest standards in accordance with Switzerland's strict regulations. The chalets are meticulously finished with the finest materials: natural pine in the living areas, state-of-the-art kitchens and heating systems, elegantly hand turned fitted wardrobes and kitchen units, a traditional wood burning fireplace, double glazing and insulation throughout.

Each chalet is set in its own landscaped grounds adapted to suit the surroundings and is situated to make the most of the view and the sunshine hours, benefiting from a large terrace and garden, as well as a substantial balcony on the upper floor.

The properties are built combining distinction and rustic charm with every modern amenity and the option of a sauna, Turkish bath or Jacuzzi. To allow for individual taste there is a complete choice in the design and interior finish: carpets or parquet, fixture and fittings, tiling and wood. Only two consultations in Villars are required to elaborate the plans and select the materials to be used.

Our pricing plans, as well as floor plans of the buildings, can be found by clicking HERE. If you do not find the information you are looking for, please feel free to contact us by fax, telephone (these numbers may be found on our main page or e-mail.

Le Petit Solalex
An exciting new development of five individual chalets


These pages may take some time to download unless you have Broad Band !